Barnes Restaurant WEBSITE
THE PRODUCT
A responsive and clean website that showcases the food and southern-hospitality atmosphere of Barnes Restaurant and Catering, allowing for direct online ordering and easy access to popular delivery services.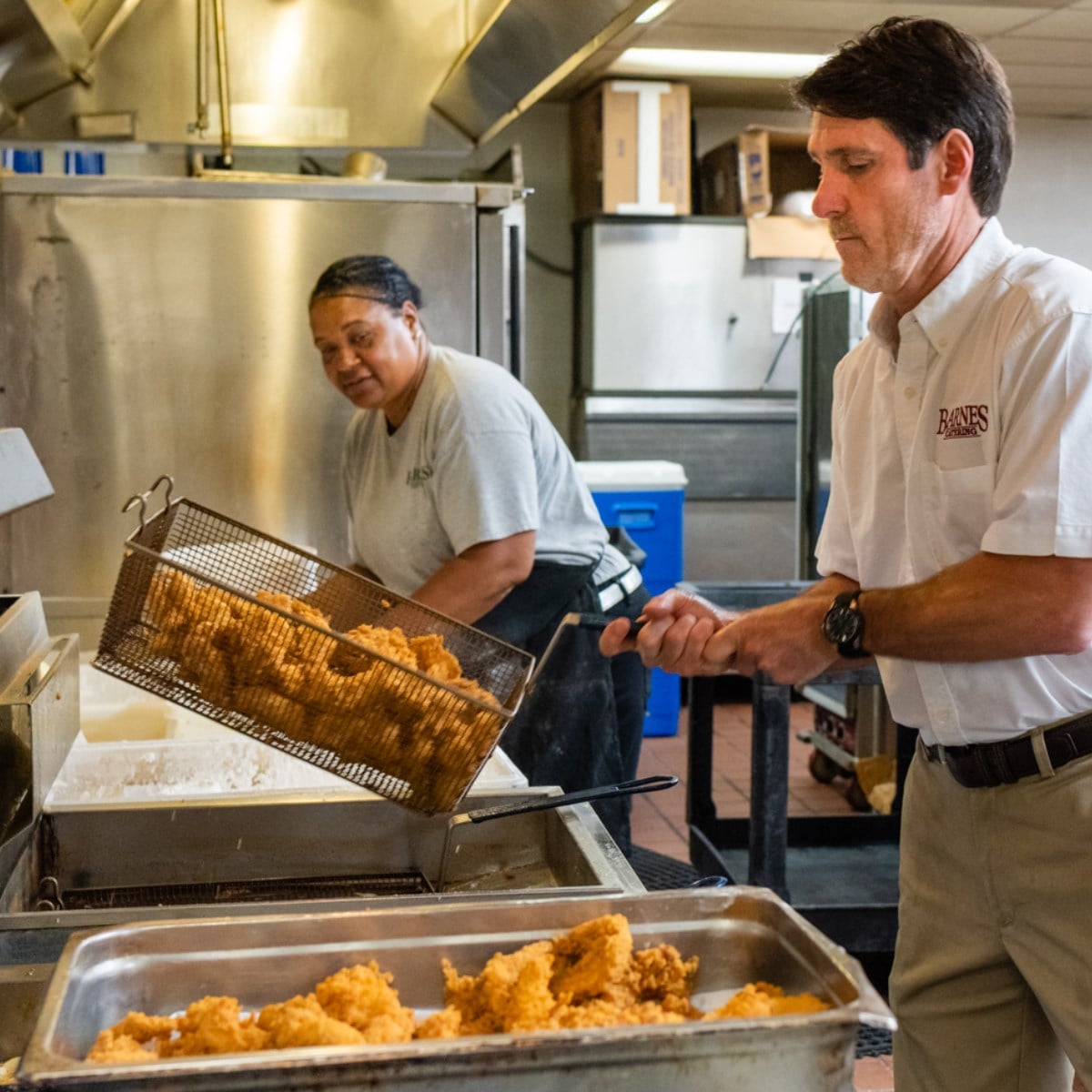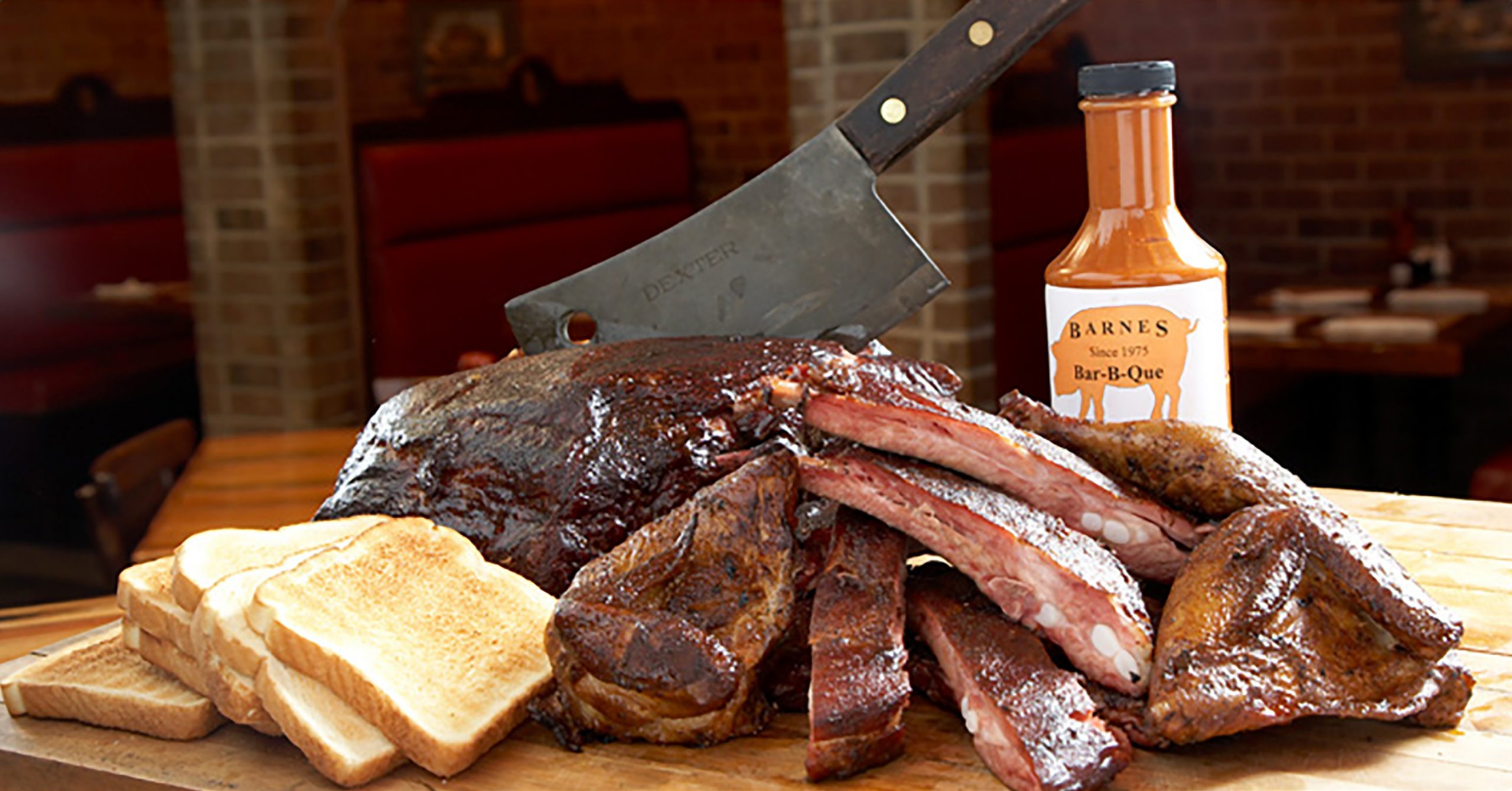 THE STRATEGY
Update hosting services in order to accomadate increased traffic across site. Create a consistent and appealing visual style that emphasizes Barnes food, branding, and philosophy. Create an easy-to-use online ordering system for restaurant and catering orders. Interface with Barnes Mobile Kitchen ordering system using Jotform.
THE PROCESS
Take high-quality photos of food for use on the new site. Work closely with client to tailor usability and functionality. Provide continued support in the form of graphics and images. Ensure consistent visual presentation across diverse resolutions and platforms.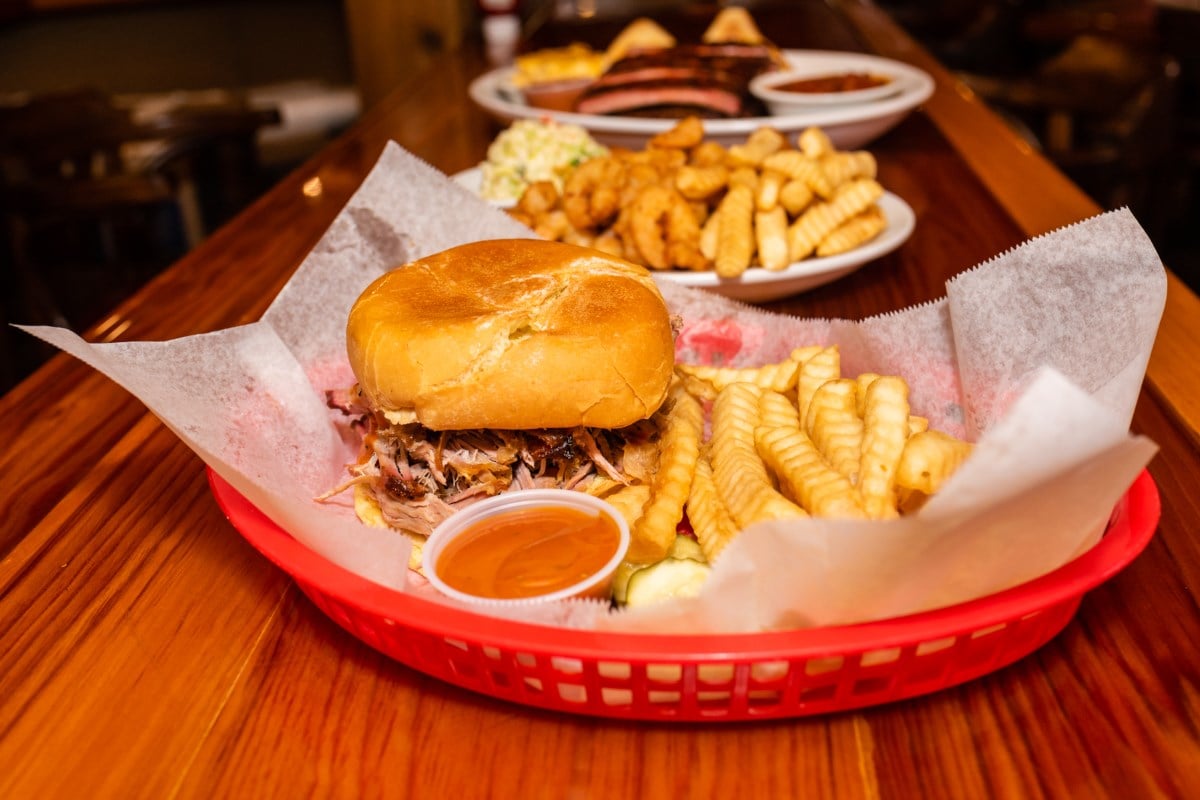 THE RESULTS
A site as beautiful as it is functional.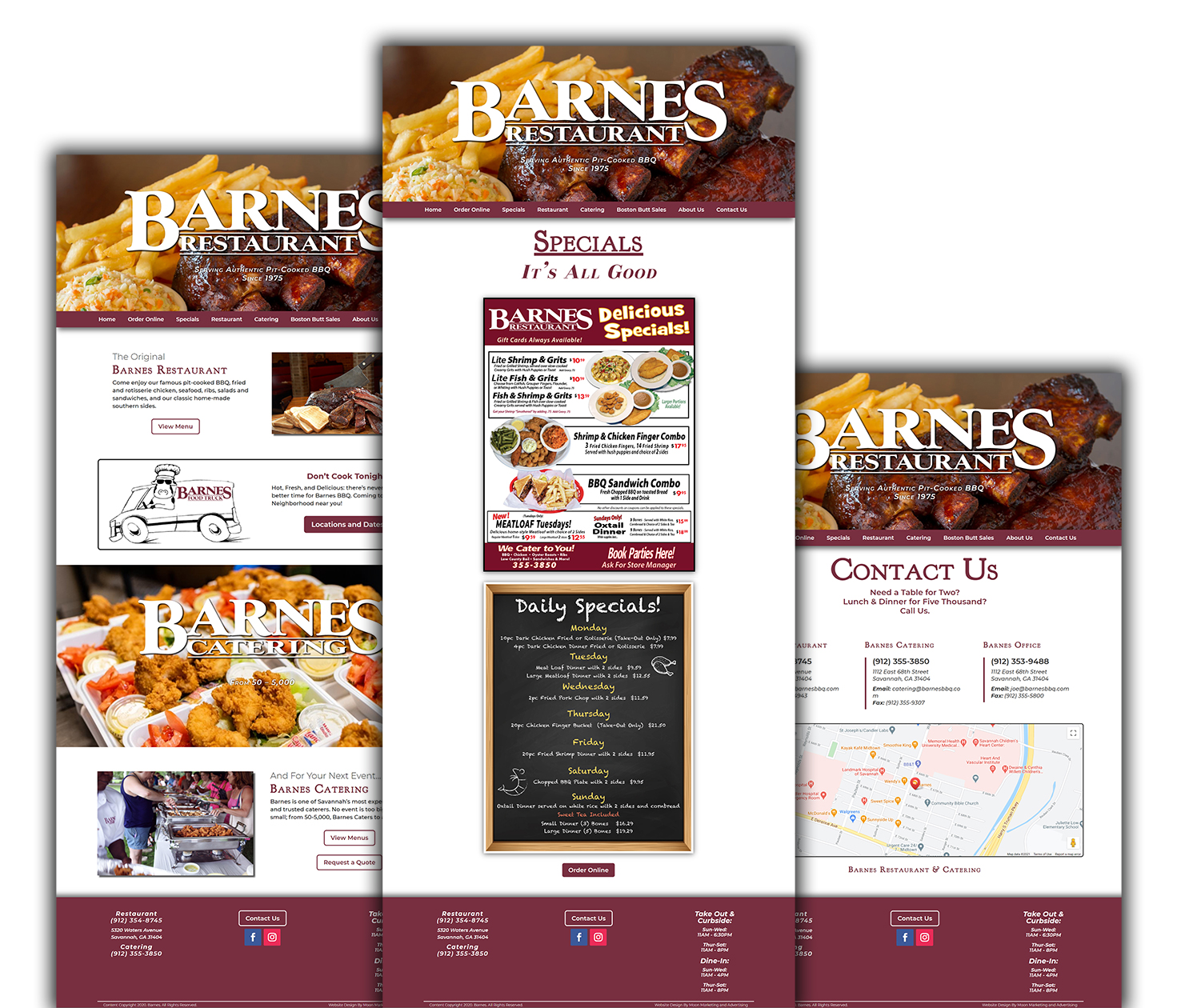 10500 Abercorn St. Suite D
Savannah, GA 31419